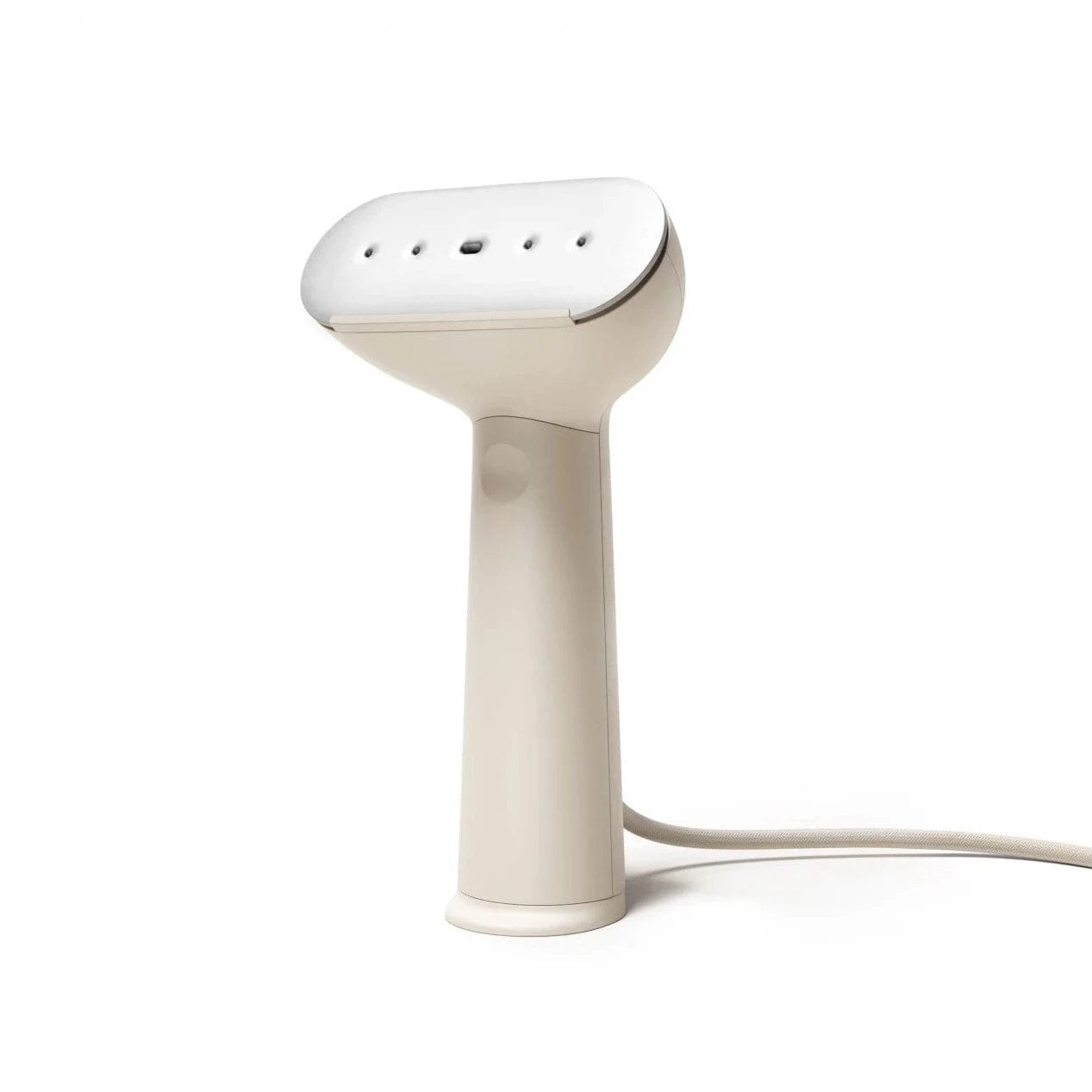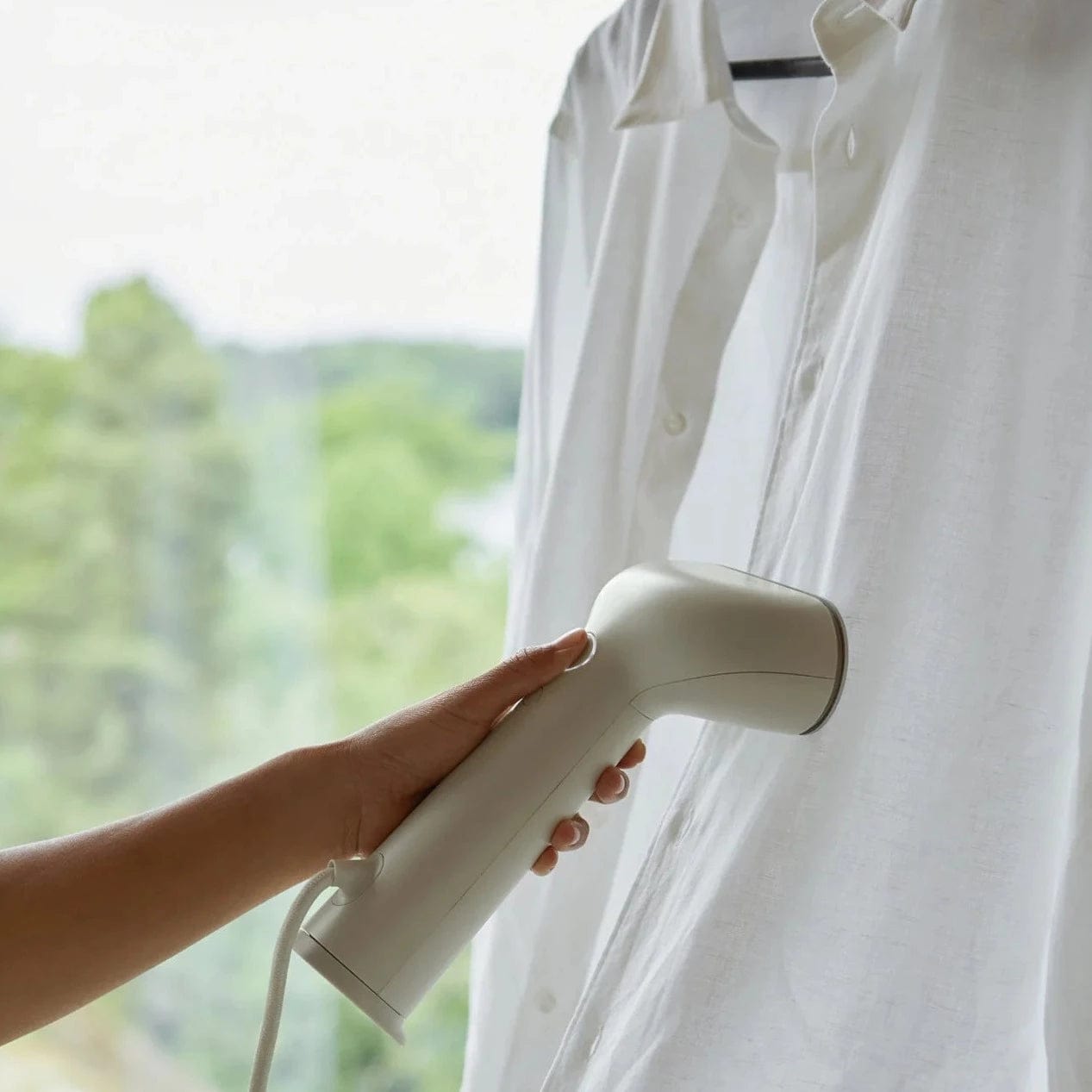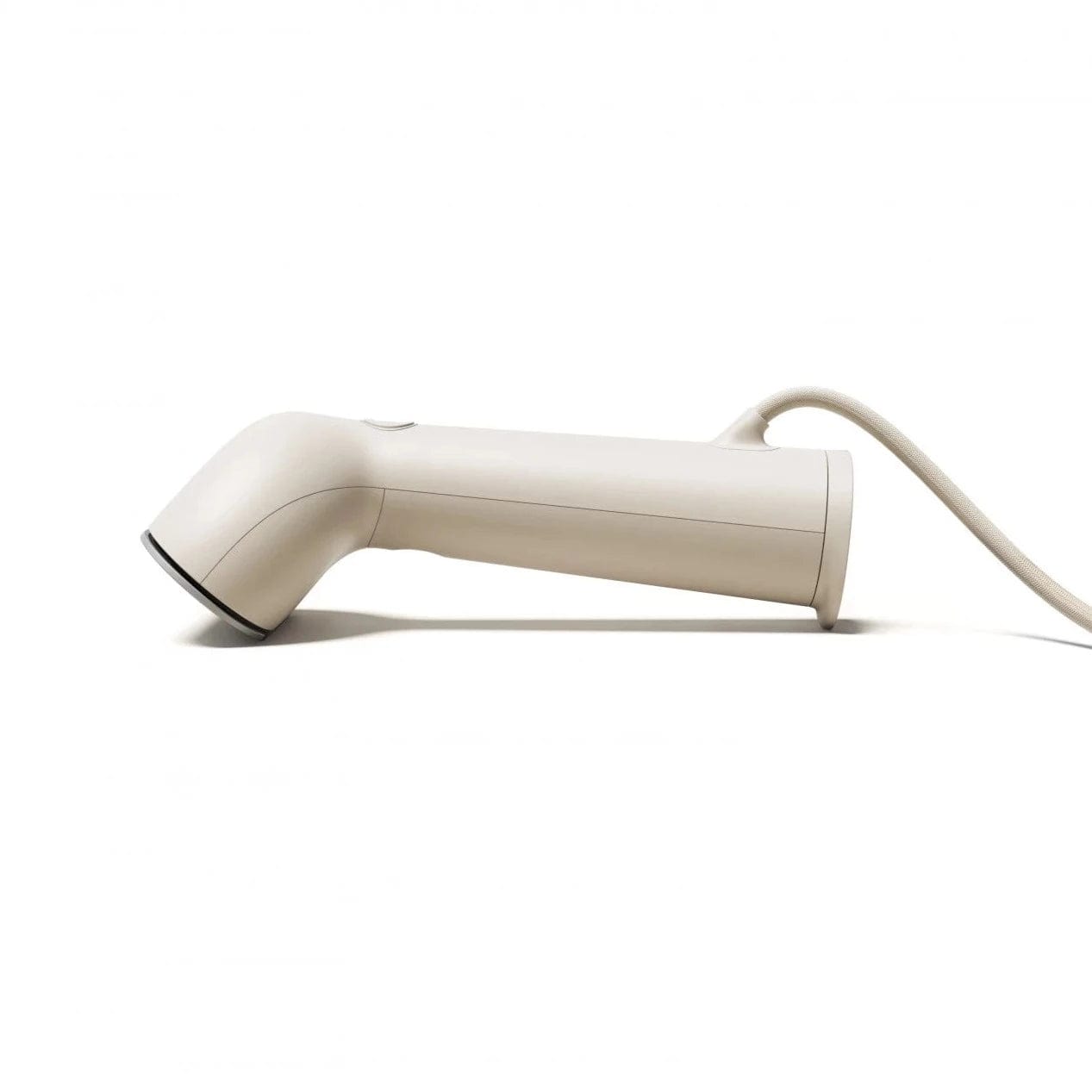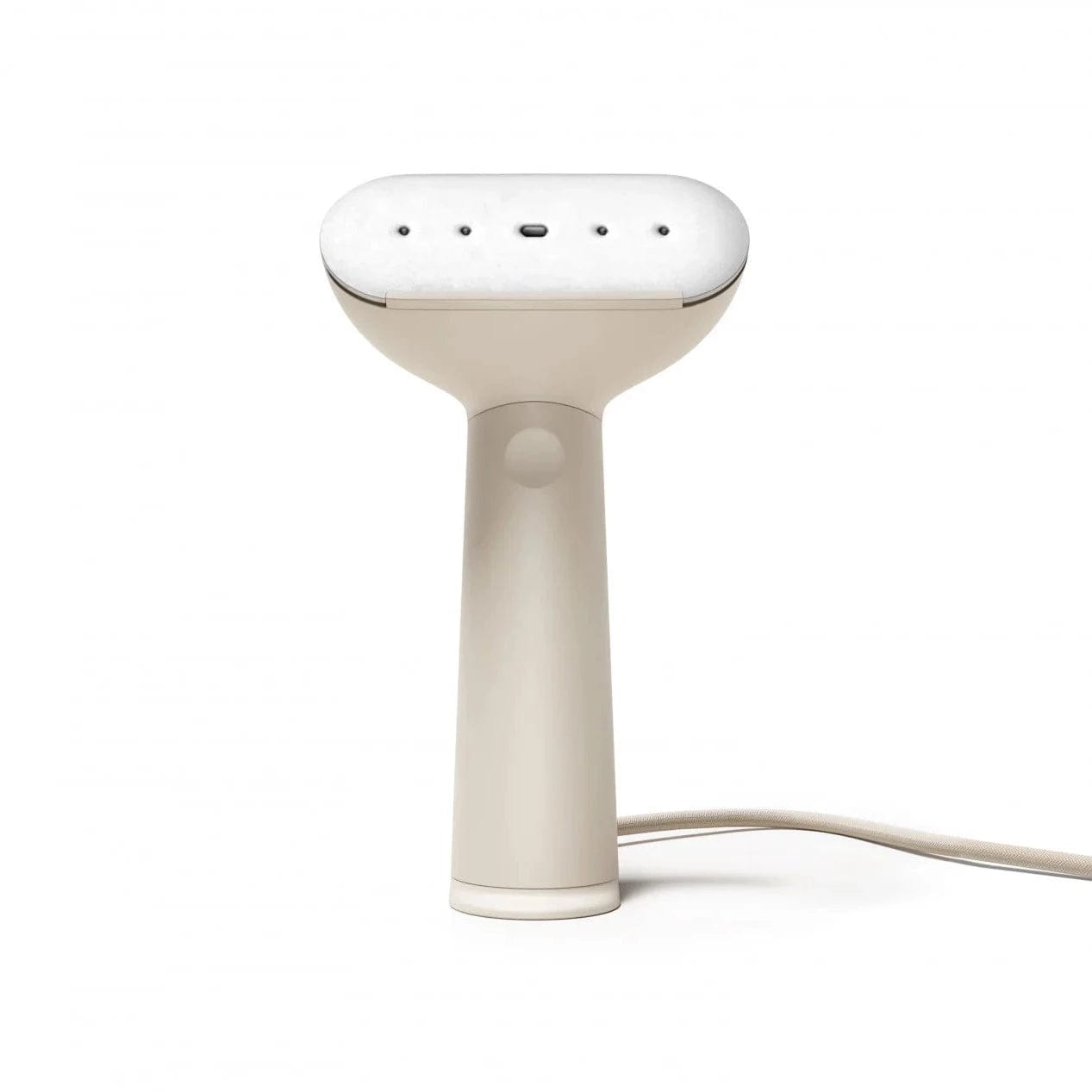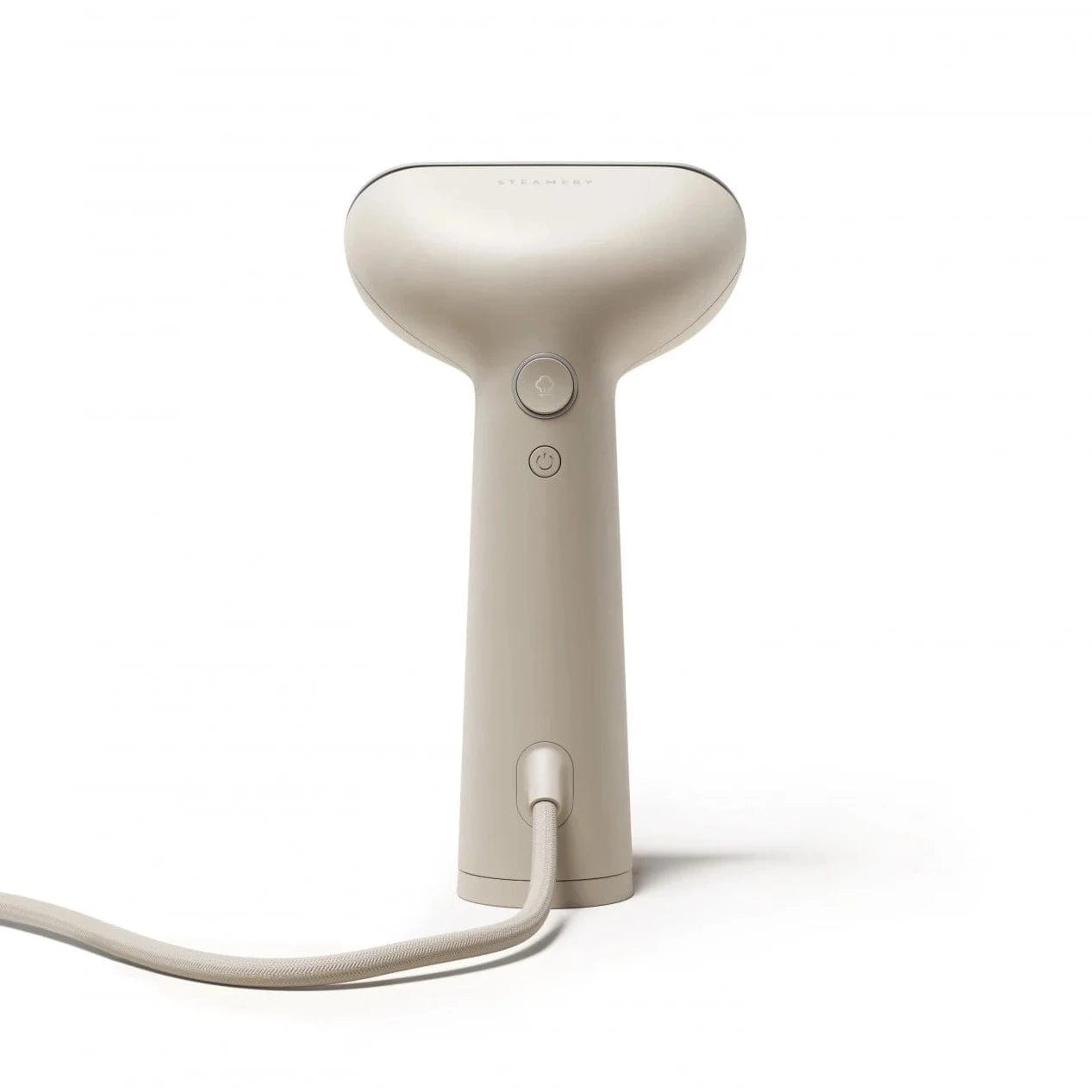 Handheld Clothes Steamer | Cirrus 3 by Steamery
Description

Power of Steam

About Steamery
The Cirrus 3 Iron Steamer is a combination steamer and iron that will quickly remove wrinkles, add texture, and provide a polished look to your garments. This unique steamer also eliminates odors and bacteria, making it an effective alternative to traditional washing methods. With adjustable temperature settings, this steam iron features an ironing plate that can reach the same temperature as level 1 on a standard iron. The curved shape and textured surface of the mouthpiece increase fabric contact, leading to enhanced steam quality and quicker drying.
The hot steam from a professional steamer lifts the textile fibers – instead of pressing them down like the iron – and makes them swell and regain their natural shape.  Steaming is similar to airing clothes. The hot steam removes signs of a garment ever being worn, such as odors, shallow dirt and bacteria. 
Passionate about making clothing care modern again
Steamery is not your typical fashion company. They're dedicated to sustainability and are based in Stockholm, Sweden. More importantly, they're on a mission to combat fast fashion and promote responsible consumption.
Steamery wants you to cherish your clothes and look after them, rather than just discarding them and buying new items. With their expertise in textile care, Steamery is a unique company that truly cares about both you and the planet.
$178.43
Regular price
$198.25
Handheld Clothes Steamer | Cirrus 3 by Steamery
$178.43
Regular price
$198.25
Shipping
Choose your shipping
At checkout you will be presented with shipping options. Choose what works for you? We're here every step of the way to make it as seamless as possible.
Get in touch
We are a small business but we do have live chat which you can access from the button at the bottom right of your screen.
We'll do our best to come back to you as soon as we can.
Why Cashmere Circle?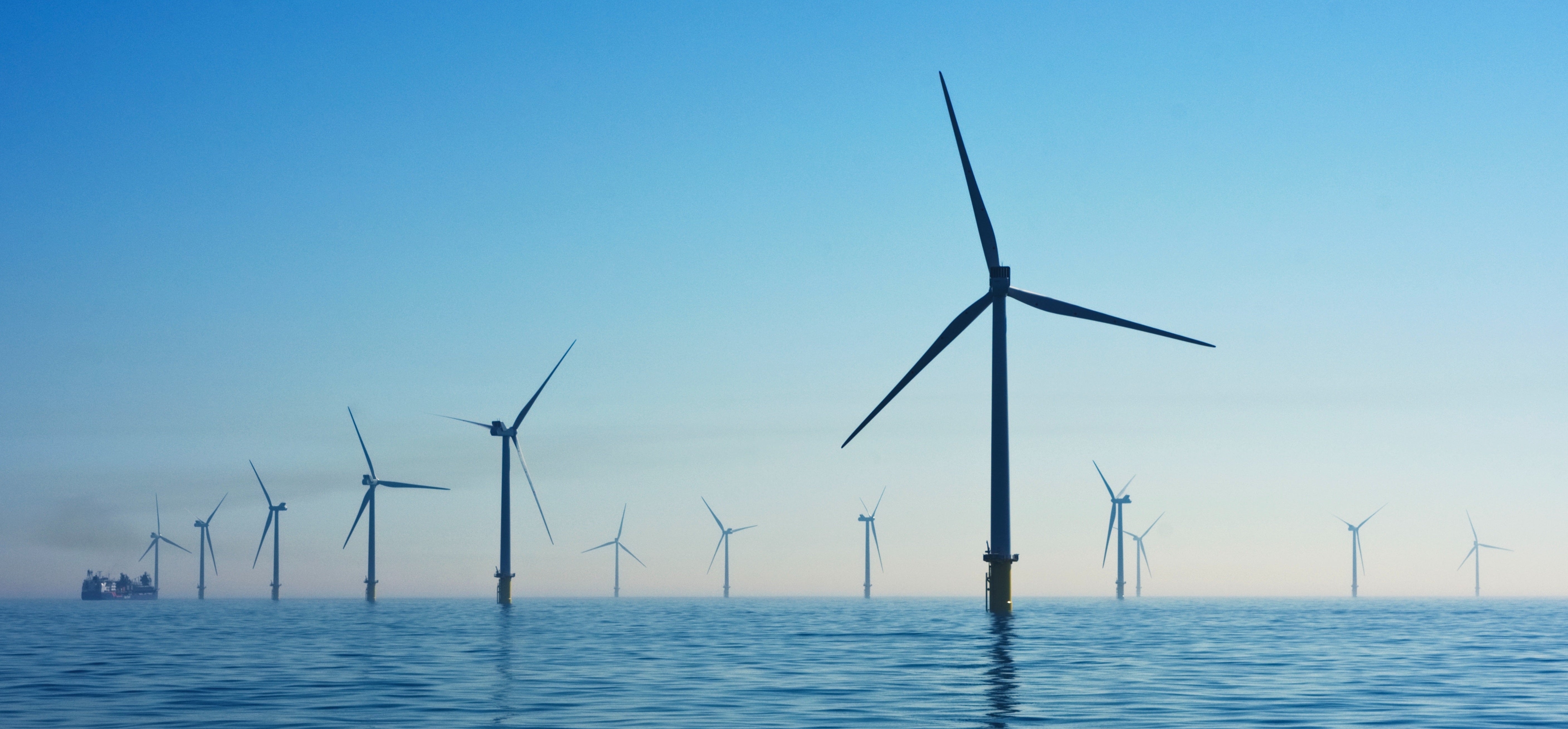 Environmental Committment
Our aim is to look after the cashmere garments that already exist. Keeping them out of landfill with careful care and creative recycling. Sustainability is woven into every fibre of our business. From our packaging to the ingredients in our Cashmere Wash. And, we promise to donate 1% of our gross revenue to grassroots environmental groups.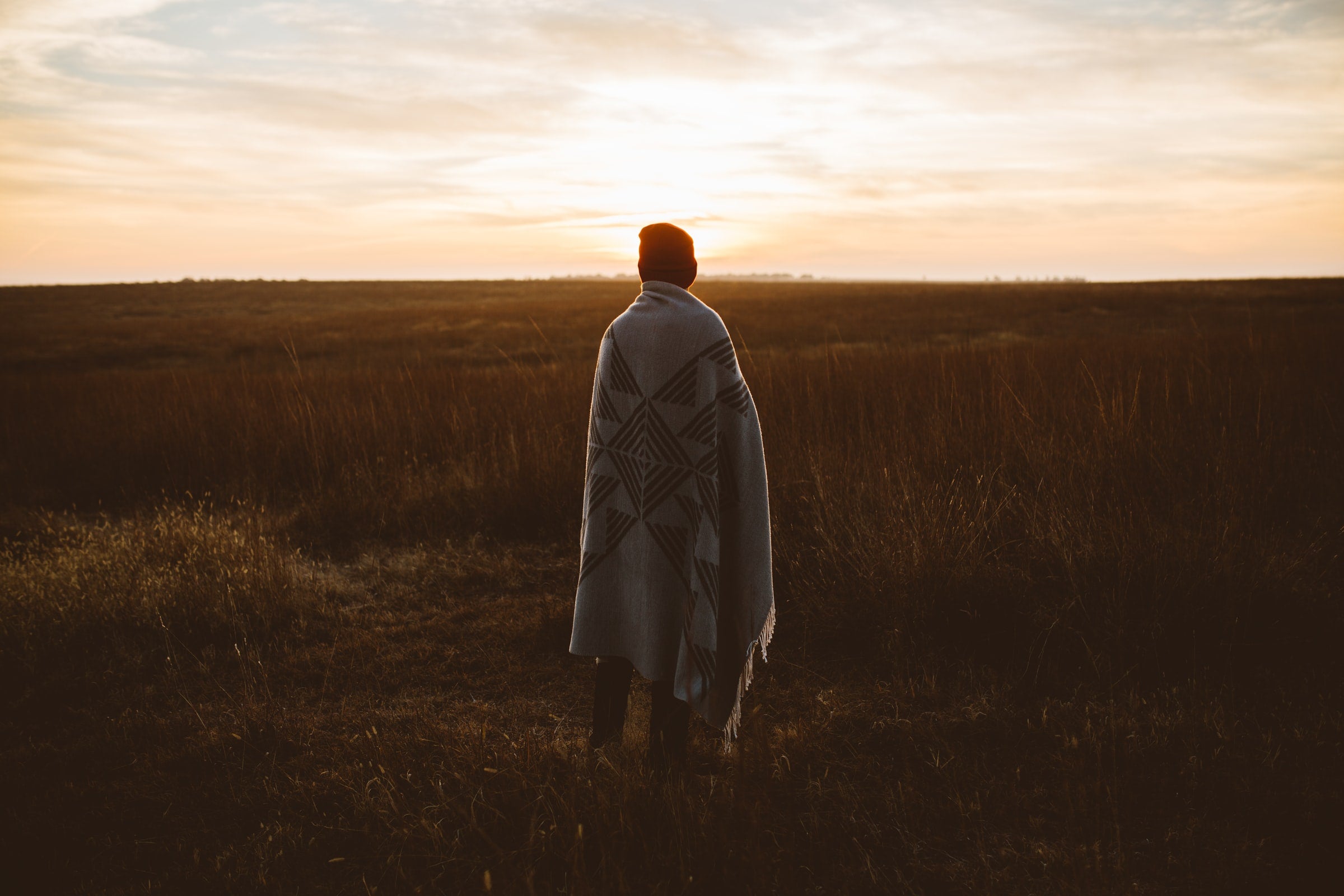 A Green Tomorrow
A business model for a Green Tomorrow. Hawick and the Borders was the global hub for cashmere and knitwear. The region is rich with skills and knowledge passed down through generations. Our focus on zero-waste circularity with emphasis on garment care and upcycling, introduces to the region a model of business more suited for a sustainable tomorrow.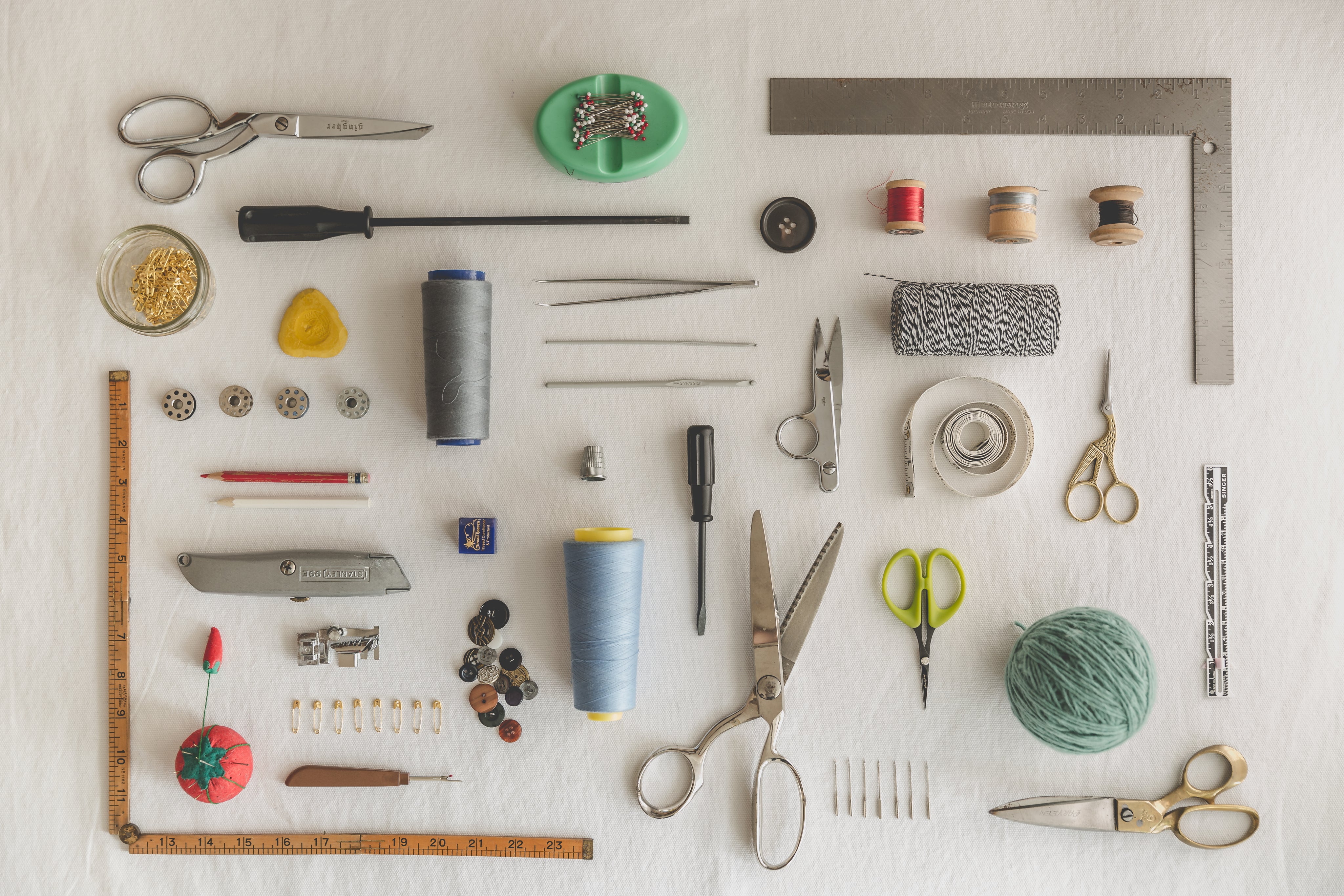 Passing on Skills
For us all to support sustainable fashion, we must ensure the skills and expertise that once filled the mills of the region are not lost. Our lead repairers are those who have spent a lifetime working with international fashion brands. We're ensuring these skills are carried on the next generation by supporting knowledge transfer programmes to inspire a new generation to see the creative possibilities of sustainable fashion.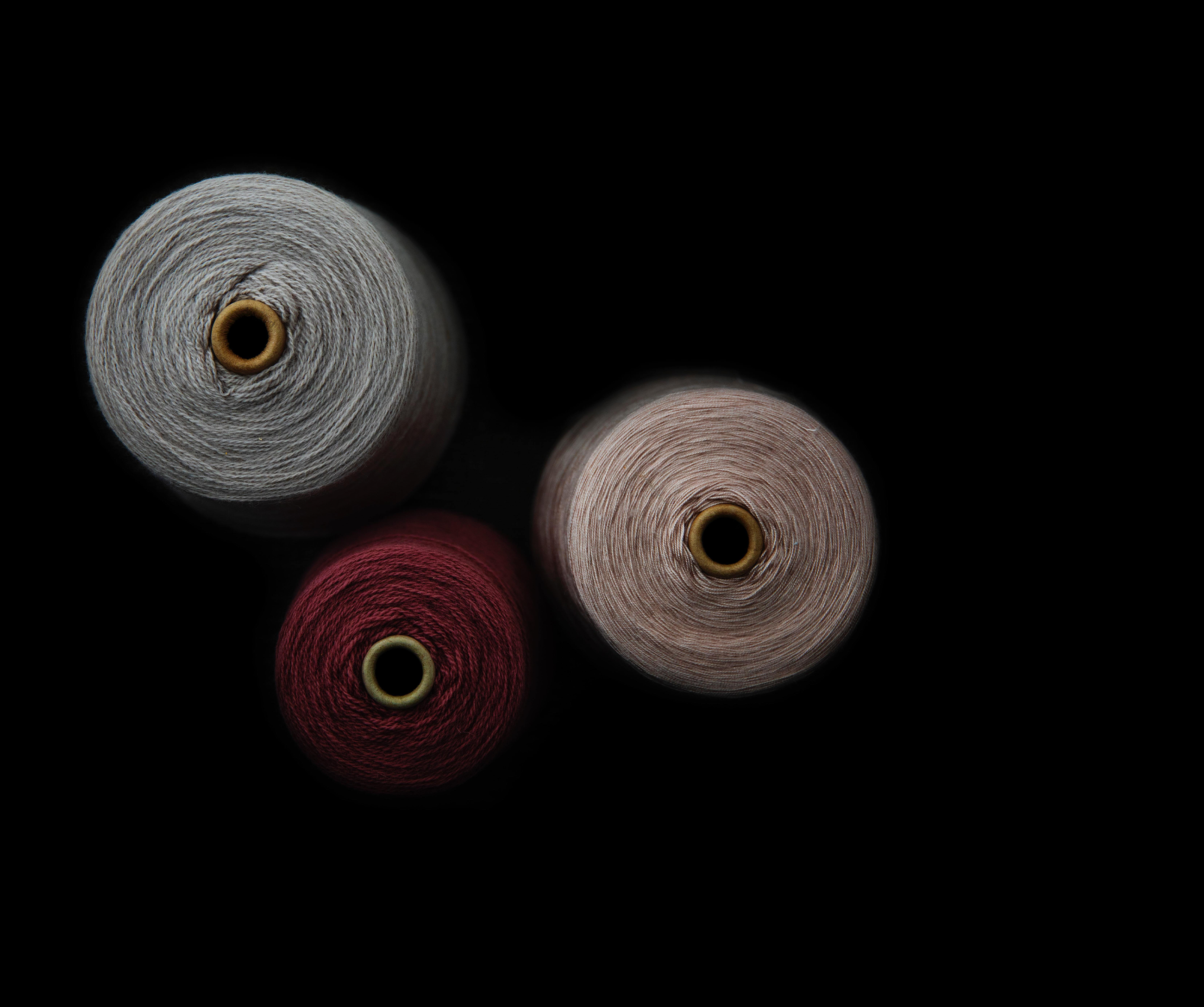 Highly skilled
Invisible Mending
Invisible mending is a fabric repair technique that re-weaves yarn into the fabric of a garment or item of upholstery to seamlessly patch a hole. The yarn is often discretely taken from other parts of the garment to allow for a perfect colour match.
Preparation is key
Moth damage
Don't let moths ruin your wardrobe, by protecting your garments. Moth season kicks off in May and lasts all summer through to October and you'll find them in dark, undisturbed places.